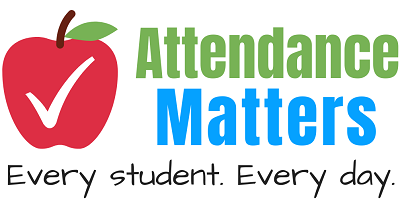 Your child's success in school depends on having a solid educational background – one that can only be gained through
Regular School Attendance.
Being late for school hurts a child's learning, too. A student who is 10 minutes late every day will miss 30 hours of instruction during the year.
Children can copy notes or make up an assignment, but they can never get back what's most important: the discussions, the questions, the explanations by the teacher and the thinking that makes learning come alive.
We are asking our families to please have your student(s) in school on regular basis to help keep them on track for better success. Avoid scheduling appointments, meetings and family trips during school hours.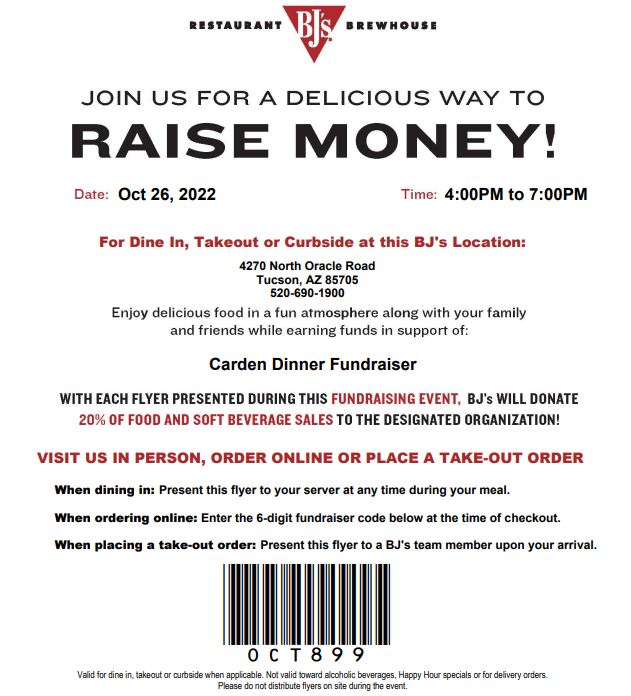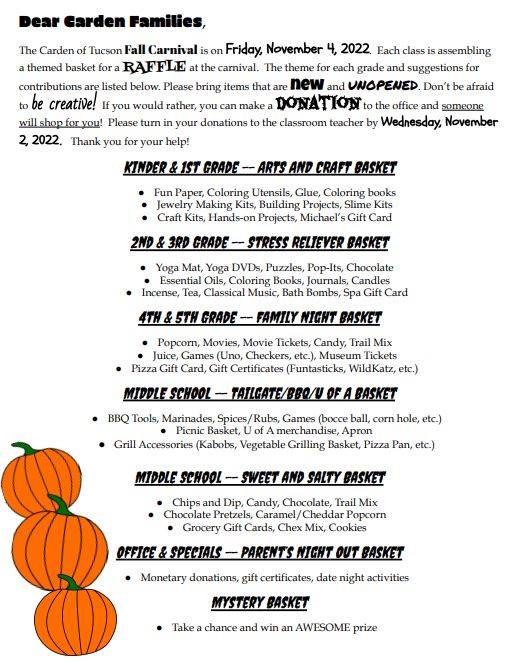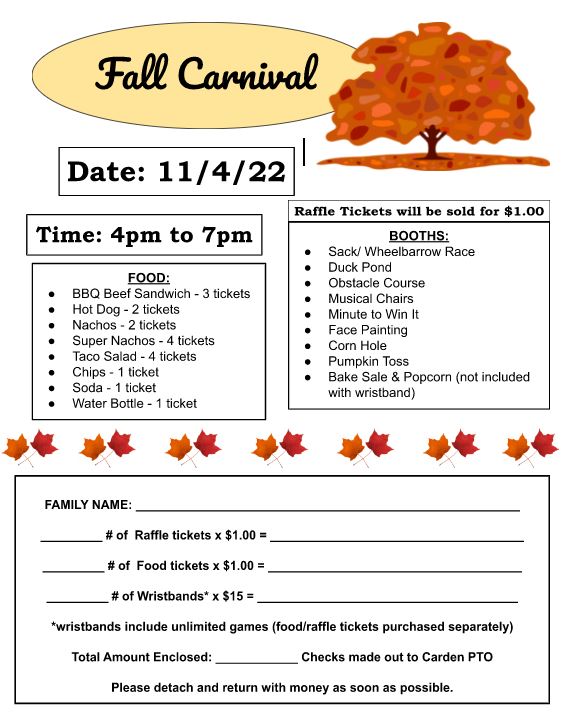 We want to encourage our families to leave us a review on Google Reviews and GreatSchools.org! Any family that writes a review will be entered into a drawing for Carden swag and gift card.
Take a minute to review Carden of Tucson on GreatSchools.com!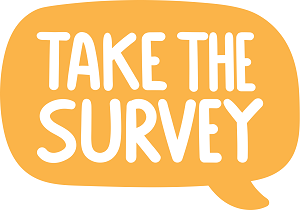 We are looking to offer a couple different Parent Classes on campus for our families. Please fill out the form below to select the classes you would like to see or be a part of in the future.



A great way to support Carden of Tucson is linking your Amazon account to an Amazon Smiles Account. Follow this LINK to start using Amazon Smiles. You have the option to choose the charitable organization which would be Carden of Tucson. Thank you for your continued support!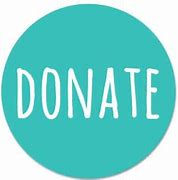 Looking for an opportunity to support Carden classrooms?
Carden teachers have put together proposals for classroom supplies through DonorsChoose. If you are able to help, we greatly appreciate your support!

Newsletters are emailed out every Friday to all subscribers. Within the newsletter, you will see a LINK to enter your family name to give us notice that you have read through our upcoming information. The LINK must be submitted weekly by Tuesday afternoon for students to wear their peacebuilder shirts and jeans and to receive credit to help them towards their goal of 100%.
Please use the link below to submit your families name for this weeks newsletter: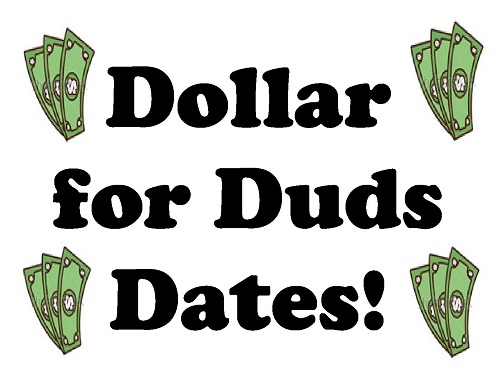 Click on the link below for our Dollar for Duds Sign-up: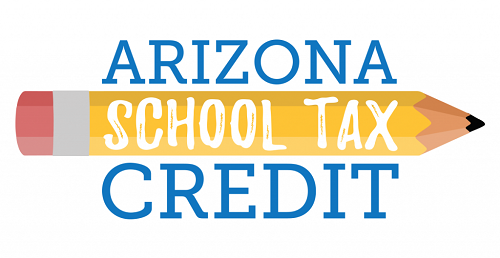 Click on the link below to access our 2022 Tax Credit Form



OCTOBER 2022
Tues., Oct. 25th -- PTO Meeting @ 3:15 pm (meet in math room)
Wed., Oct. 26th -- BJ's Restaurant Fundraiser 4 pm - 7 pm
Fri., Oct. 28th -- 4th & 5th Grade Opening
NOVEMBER 2022
Tues., Nov. 1st -- Dollar for Duds
Fri., Nov. 4th -- 2nd & 3rd Grade Opening, Fall Carnival @ 4 pm
Wed., Nov. 9th -- Parent & Park Meet Up @ 3:15 pm
Thurs., Nov. 10th -- Veterans Program @ 10:30 am, Noon Dismissal
Fri., Nov. 11th -- Veterans Day (NO SCHOOL)
Fri., Nov. 18th -- Kinder & 1st Opening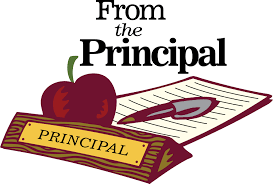 We're back. I hope everyone had a wonderful fall break, there looks to be a lot of well rested students. Another fun week on campus. K/1 had a fun field trip to Village Farm. Middle school performed the "Clap Dance'" for us at Friday opening.



Please save the date December 3, 2022, at 7:30am we are going to our Adopt-a-Roadway clean up again. We will meet again at the corner of Shumaker Dr and Camino De La Tierra head north. Please RSVP to me if you can join us.
Follow us on our Social Media Platforms by clicking on each link below:
Take a minute to review Carden of Tucson on GreatSchools.com!