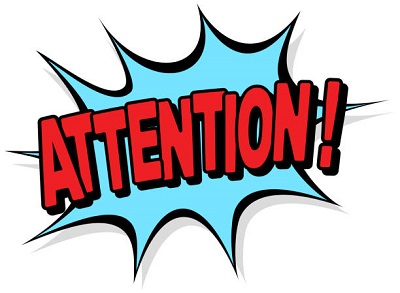 Thank you to those who came to our Open House this morning! We loved seeing current and new families. Those that attended were entered into a gift card drawing. Our winners are the McCoy Family & the Pallanes Famil

y

!
Gift cards will be passed out next week.
Our Rodeo Program will be held at 1:30 pm on Tuesday, February 21st out by the Carden stage. All family and friends are welcome to come watch this incredible performance from our students across the campus. At the end of the performance, students may go home with parents/guardians.


Students may come dressed in the best western attire for the day. Please remember that spurs and toy guns are not acceptable to wear or have on campus.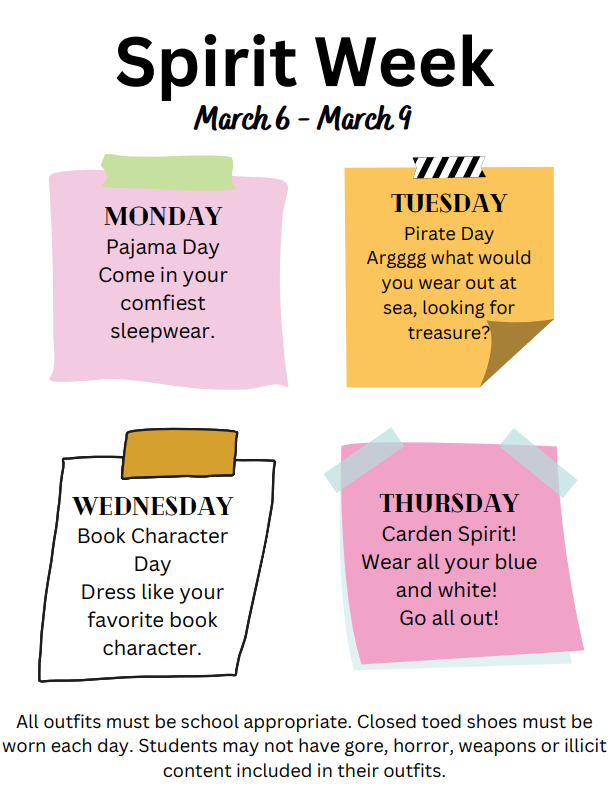 Please fill out the survey for our Carden Career Day.
Coming this May!
Candy Bar Fundraiser
Congratulations to all our awesome sellers! Prizes will be passed out next week at the rodeo program.
Even though the prize portion of the event is closed, we still have 16 boxes in the office that need to be sold.
If you are interested, let us know.



A great way to support Carden of Tucson is linking your Amazon account to an Amazon Smiles Account. Follow this LINK to start using Amazon Smiles. You have the option to choose the charitable organization which would be Carden of Tucson. Thank you for your continued support!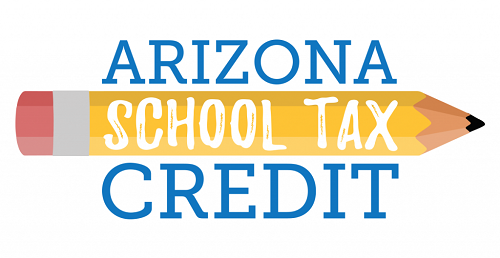 Click on the link below to access our 2022 Tax Credit Form



Newsletters are emailed out every Friday to all subscribers. Within the newsletter, you will see a LINK to enter your family name to give us notice that you have read through our upcoming information. The LINK must be submitted weekly by Tuesday afternoon for students to wear their peacebuilder shirts and jeans and to receive credit to help them towards their goal of 100% participation in their squads.
Please use the link below to submit your families name for this week's newsletter:

FEBRUARY 2023
Tues., Feb. 21st -- Rodeo Program @ 1:30pm
Wed., Feb. 22nd - 24th -- Rodeo Break (No School)
MARCH 2023
Mon., Mar. 6th -- Pajama Day
Tues., Mar. 7th -- Pirate Day
Wed., Mar. 8th -- Book Character Day, DC Meeting @ 3:30 pm
Thurs., Mar. 9th -- Carden Spirit Day, Noon Dismissal
Fri., Mar. 10th - Mar. 17th -- Spring Break
Wed., Mar. 15th - Mar. 20th -- DC Trip
Mon., Mar. 20th -- 4th Quarter Begins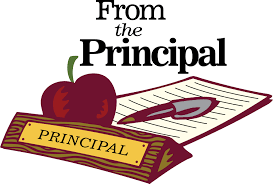 Q3 Wk6: We all think it, but I am going to say it. Carden is such a special place. This week we had three former students come by to say hello and check in. It is always nice to catch up with what Carden alumni are doing. Even better when they are bringing their children to enroll and carrying on the tradition of going to school here.
We also hosted a Parent Meet & Greet/Open House today. This is a great way to meet prospective parents and to share our story from staff and existing parents. Please make plans to join us on March 24th after opening when we do it again. Friends and family are welcome to come as well.
Rodeo program is Tuesday Feb 21st please at 1:30pm. This event is open to anyone you would like to attend as well.
Have a beautiful weekend, Mr Moore
Follow us on our Social Media Platforms by clicking on each link below:


Take a minute to review Carden of Tucson on GreatSchools.com!