Don't forget to RSVP for the Rehearsal and Program to better help us prepare for this incredible event!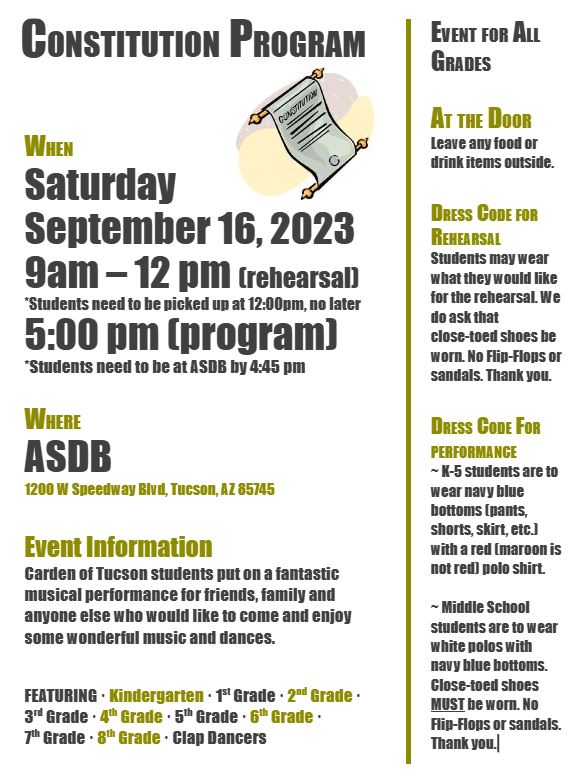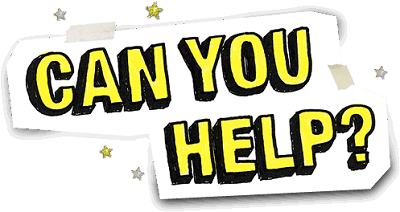 Don't forget to join for the next PTO meeting Thursday, September 7th @ 4:00pm in the MPR.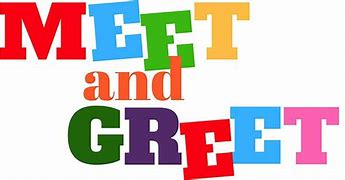 Join us for a parent meet and greet after the school opening on Friday, September 8th. It will be from 8:30 - 9:00. We will have coffee, fruit and danishes.

9/4

- Labor Day: No School

9/5

- Dollar for Duds & Vision Screenings

9/8

- Sept. 11th Opening @ 8:15 am

9/9

- Aladdin Play @ 2 pm

9/12 - Soccer Shoot @ 9 am
9/15

- Middle School Opening @ 8:15 am

9/16

- Constitution Rehearsal @ 9 am and Constitution Program @ 5 pm

9/22

- 4/5 Opening @ 8:15 am, Noon Dismissal

9/29 - 2/3 Opening @ 8:15 am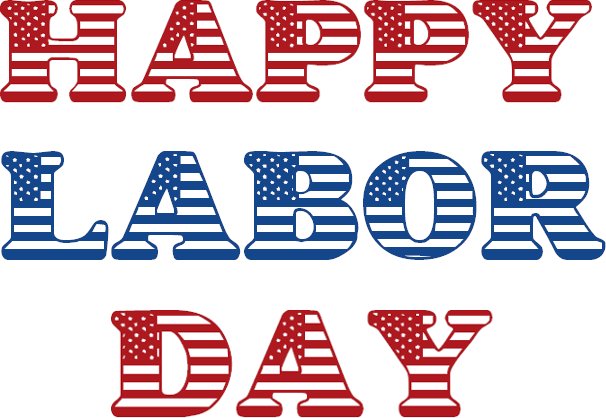 Have a great weekend! See you on Tuesday :)
Our winners for the 2023-2024 peacebuilder shirt contest are Eddy G. and Jazminella C. They did a great job creating our new design. Shirts will be ordered next week, please fill out the form below if you would like to purchase one ($10 - $12 depending on size). The shirt color will be maroon!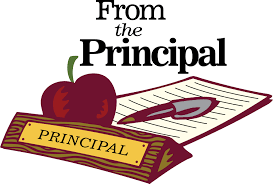 Dear Carden of Tucson Families,
Thank you all for your understanding and support as we continue to ensure student safety both during the school day and at dismissal. We will continue to close the front gate at 8:30AM, please just call the front office at 520.293.6661 so someone can come out and get you. Parents are always welcome and encouraged to be on campus during the school day! Both gates will be opened at 2:45 for dismissal and just to make sure the carpool line goes smoothly; we will dismiss students not using the carpool line at 3:10.
The 42nd Annual Carden Constitution Program is going to be held on Saturday, September 16th at the Berger Theater on the campus of the Arizona School Deaf and Blind. Please invite your friends and family to join us, this program is a core pillar of Carden of Tucson!
On Friday, September 8th we will be kicking off Friday Morning Openings at 8:15. All Carden friends and family are invited to join us. This Friday Opening will be a time where we honor all the individuals who served our country or lost their lives on September 11th, 2001. Parents are invited to stay after for a Parent Meet and Greet in the MPR from 8:30-9:00 AM.
Last but certainly not least, please plan to join the PTO meeting on Thursday, September 7th at 4:00 in the MPR.
Have a wonderful long weekend!
Use the link below to submit squad points for this week! We would love all parents/guardians help their students reach our goal of 100%

Follow us on our Social Media Platforms by clicking on each link below:


Take a minute to review Carden of Tucson on GreatSchools.com!