Don't forget to RSVP for the Rehearsal and Program to better help us prepare for this incredible event!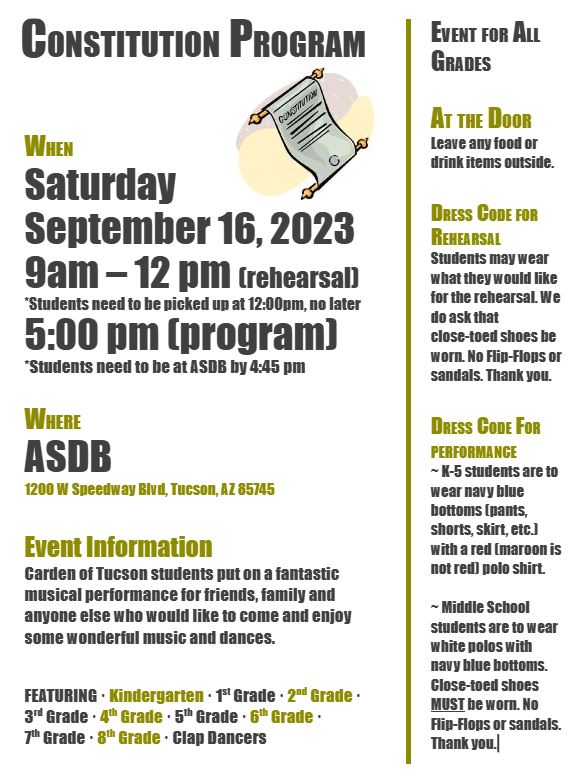 8/18

- Open House & BBQ @ 5 pm

8/25

- Noon Dismissal

9/1

- Noon Dismissal

9/4

- Labor Day: No School

9/5

- Dollar for Duds

9/8

- Sept. 11th Opening @ 8:15 am

9/9

- Aladdin Play @ 2 pm

9/15

- Middle School Opening @ 8:15 am

9/16

- Constitution Rehearsal @ 9 am and Constitution Program @ 5 pm

9/22

- 4/5 Opening @ 8:15 am, Noon Dismissal

9/29 - 2/3 Opening @ 8:15 am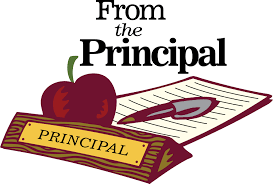 Dear Carden of Tucson Families,
A big thank you to each of our parents and families for your patience as we are working to update our website and social media presence. Mrs. Martinez did a great job pivoting the newsletter and making sure everyone was able to access Squad Points. Only 75% of families signed the Squad Points, let's all try for 100% this week!
This past Wednesday Squads worked hard to create their Squad name and started working on a cheer. Squads with 100% participation in uniform, newsletter, and good citizenship will get to perform their cheer on Friday, September 15th. This coming Friday, August 25th is an early release for students. The entire Carden Faculty will be partnering with the Arizona Department of Education, Office of Indian Education to learn more about the
Pascua Yaqui tribal history and culture and Arizona History.
Looking forward to seeing everyone this evening for our Back to School BBQ and Classroom Open House. This is going to be a great time to get to know our community and have fun together!
Use the link below to submit squad points for this week! We would love all parents/guardians help their students reach our goal of 100%

Follow us on our Social Media Platforms by clicking on each link below:


Take a minute to review Carden of Tucson on GreatSchools.com!