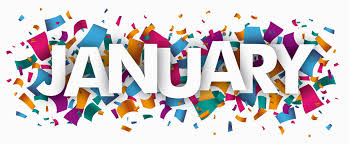 Our 100th Day of School is Tuesday, January 11th. We are encouraging students and staff to come dressed to impress with their most creative way to showcase a 100! Whether it is creating a shirt of 100 gumballs or cotton balls, dressing as older generations (curlers in the hair, bow ties with suspenders), We want you to be CREATIVE!
SARSEF is offering virtual training for parents and students to support their invention/science fair project this spring. Mrs. Livingood, a School Board member and parent, will be attending, and would love to invite other Carden parents to do the same.
Here is the registration form:
https://sarsef.org/programs/workshops-and-outreach/roadmap-to-a-rockin-project/

As of right now, SARSEF is willing to accept 5 Carden students to participate in the fair this year as invention/ engineering submissions.
Dollar for Duds is the first Tuesday of each month. It is a Fundraiser for the Carden PTO. Students can wear appropriate "street" clothes to school that day. Proceeds are used for school improvements. To participate, the cost is $3 per day, per student. If you wish to pay for the entire year, it is $9. Please fill in the student name and dates that they will participating in throughout the remainder of the school year. Cash or checks (made payable to Carden PTO) are accepted for payment. Payment must be received prior to the dress down day to participate.
Our SEVENTH day will be TUESDAY, FEBRUARY 1ST.
Here is the link to enter your student's participation:
Pizza Fundraiser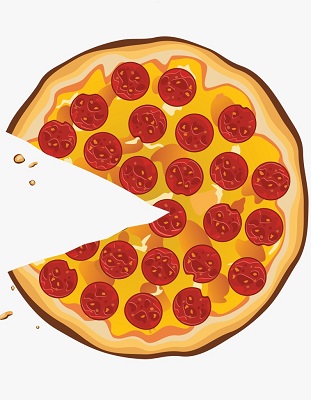 Support our traveling DC students by purchasing a $5 lunch each week. Lunch will be served from the office during their specific lunch times. An order form will be handed out during carpool next week. Pizza Friday will start on Friday, January 21st. Orders and payment must be received by EACH Monday to participate. Checks are to be made to Carden of Tucson.
PTO Meeting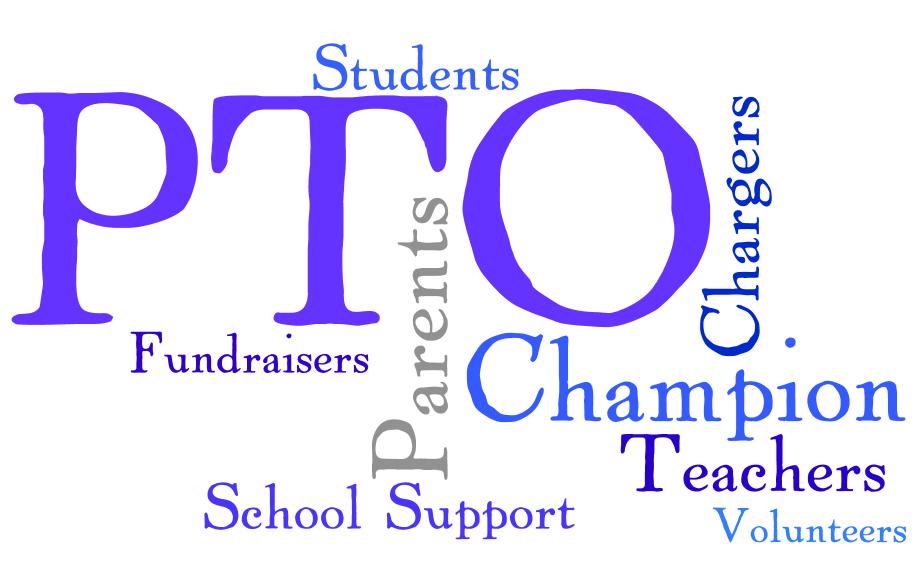 Thank you to all of our families who are able to attend our PTO Meetings. Our next meeting will be held on Wednesday, February 2nd at 3:15 pm in the 7th grade room. We will be discussing how our candy bar fundraiser has been going and discussing the upcoming golf tournament at Top Golf.

Tues., Jan. 11th -- 100th Day of School (read above for more details)
Fri., Jan. 14th -- Noon Dismissal (no Enrichment program for the afternoon)

Mon., Jan. 17th -- No School (MLK Day)

Mon., Jan. 24th -- Candy Bar Sale Kick Off/ School Choice Week

Enrichment Program Hours:
Monday - Friday from 7:00 am to 4:00 pm
Before Care & After Care Locations: MPR
Pricing:
$6.00 per individual or $9.00 per family billable in 30 minute increments.
Payment is due upon receipt of your statement.
*Any students not picked up by 4:00 pm, will be charged $10 per every 5 minutes after 4 o'clock.
The Enrichment Program will NOT be available on half days.
Billing Statements will be sent home on your billing schedule and due upon receipt. Payment methods include cash, check (made payable to Katelyn Martinez) or through the PayPal account. If you would like to pay through the Enrichment Program PayPal account, please click on the following LINK.

Newsletters are emailed out every Friday to all subscribers. Within the newsletter, you will see a LINK to enter your family name to give us notice that you have read through our upcoming information. The LINK must be submitted weekly by Tuesday afternoon for students to wear their peacebuilder shirts and jeans and to receive credit to help them towards their goal of 100%.
Please use the link below to submit your families name for this weeks newsletter: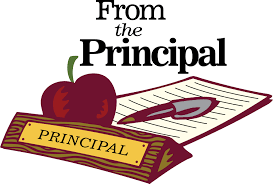 Quarter 3 Week 1: Just like that we are back into the swing of things. This week we have seen several activities returning to campus including readers theater, Native American reports, chess club and even some yoga. I do hope that everyone spent quality time with family and did the things that make you most happy over the break.
One thing that doesn't make us happy this time of year is tax preparation. The silver lining to this situation is utilizing a tax credit to benefit Carden of Tucson. you might be asking how? The office would be happy to provide you with basics and the form but please talk to your tax professional regarding specifics. (and tell family they can also donate to Carden of Tucson for the tax credit)
Let's make this last half of the year wonderful. Help your student stay on top of their schoolwork. Ask them open ended questions about their day. Set goals with rewards for achievements. Continue to communicate with teachers and administration. Come and enjoy the Friday openings when we start them back up. Please refer Carden of Tucson to families around you for enrollment for 2022-23. Thank you.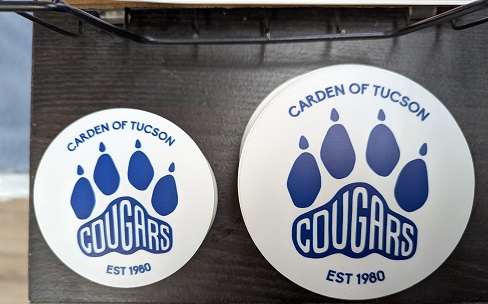 We are selling Carden stickers in the Office for $2 (small) and $4 (large).
Stop by to get your sticker!
Thank you for supporting Carden of Tucson

A great way to support Carden of Tucson is linking your Amazon account to an Amazon Smiles Account. Follow this LINK to start using Amazon Smiles. You have the option to choose the charitable organization which would be Carden of Tucson. Thank you for your continued support!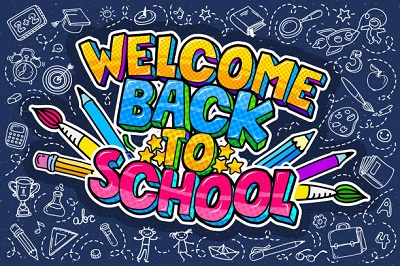 Follow us on our Social Media Platforms by clicking on each link below:
Keepin' up with Carden!
Take a minute to review Carden of Tucson on GreatSchools.com!