Mrs. Harris
Kindergarten | 1st Grade
Mrs. Harris came to Carden, first, as a parent in 2013. All three of her boys have graduated from Carden and continued their education journeys. She joined the Carden staff in 2016 as the playground monitor and Office aide and moved into the position of the Kindergarten/First Grade Teacher. Mrs. Harris holds a Bachelor's degree in Psychology with a minor in family studies and has her Early Childhood Certification.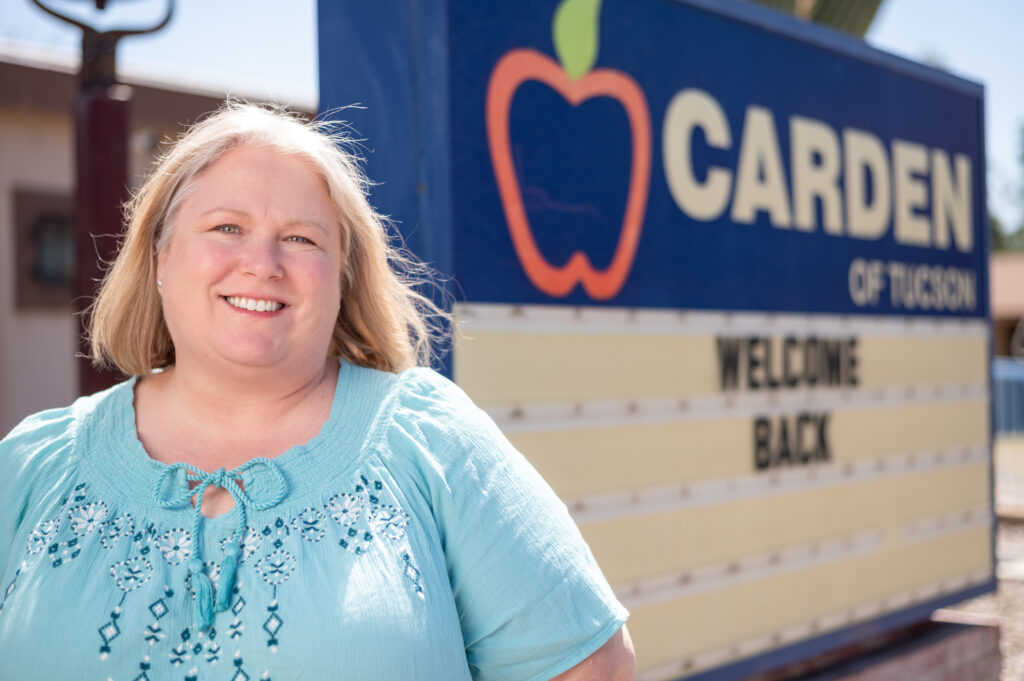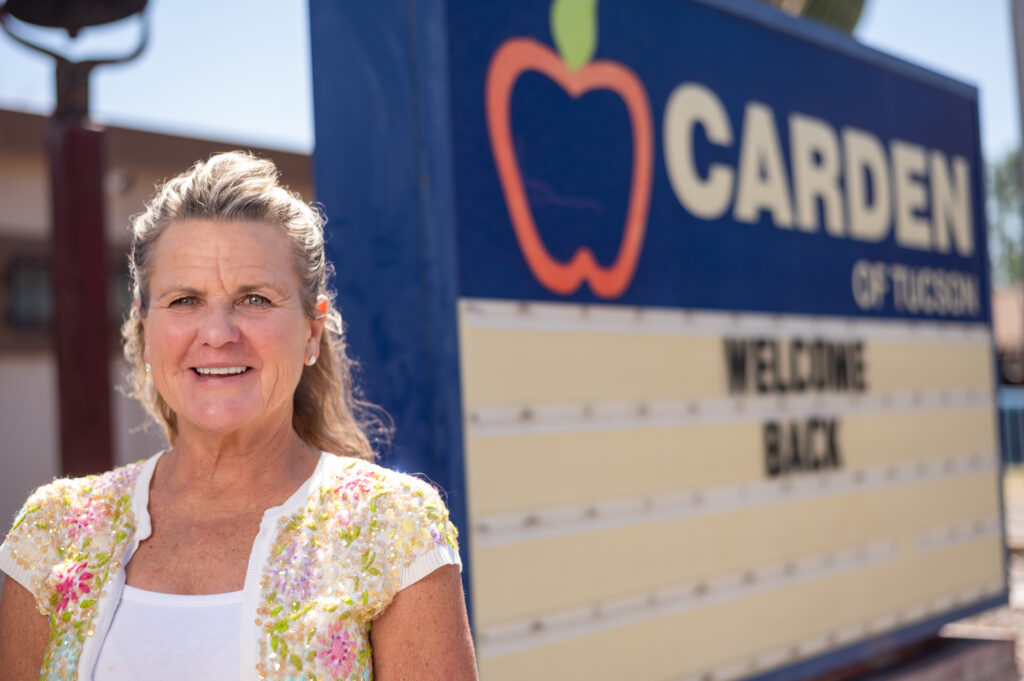 Ms. Nichols
Second Grade | Third Grade
Ms. Nichols holds a Bachelor of Science in Health Science, K-12 Teaching Certification from University of Arizona. She joined Carden of Tucson Staff in 1999 as the Health Science, Physical Education, Art Teacher, and PTO member. In 2003, Ms. Nichols began an extensive journey in Health Sciences, Therapeutic Massage Certification, Language Arts, and Structured English Immersion Training. Returning in 2010 to Carden as Kindergarten Assistant and Substitute Teacher K-8. She has been a primary teacher since 2011. Currently Ms. Nichols is teaching a 2nd and 3rd grade combination class. She thrives in teaching Math and Language Arts. Her gift is motivating others to pursue their dreams!
Miss Stoner
Fourth Grade | Fifth Grade
Miss Stoner holds a Bachelors of Arts in Elementary Education from the University of Arizona. She joined the Carden Faculty in 1994 as the fifth grade teacher. She loves sports (especially baseball and hockey). She is a member of the Jane Austen Society and loves English literature. She loves to travel and has visited Canada and the most of the United States.
Mrs. Livingood
Middle School Science
Mrs. Livingood began her educational career at Carden of Tucson in 2007 after graduating with her Bachelors in History and Music History from Simmons College in Boston, MA. She completed her Masters in Education from the University of Arizona in 2015. She currently also holds the position of Educational Program Manager for the Connecticut Invention Convention, the Nation's oldest Invention Education program. She continues to work hard creating meaningful learning experiences for her students and is passionate about community connection and real life application in all academic areas. Most importantly, Mrs. Livingood enjoys reading, exploring, running, and eating delicious food with her two children whom she adores and her wonderfully supportive husband.
Mrs. Rash
Sixth, Seventh & Eighth grade
Mrs. Rash is excited to be at Carden! She graduated with her Bachelors of Arts in Political Science from the University of Arizona. She is passionate about creating environments where students can meaningfully engage with what they are learning in the classroom and apply it to the world around them. Her greatest area of interest is empowering students to become informed and engaged citizens through the knowledge and understanding of their governing systems. When she is not in the classroom Mrs. Rash loves cooking new recipes with her husband, finding new coffee shops, and restoring furniture.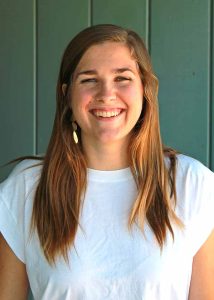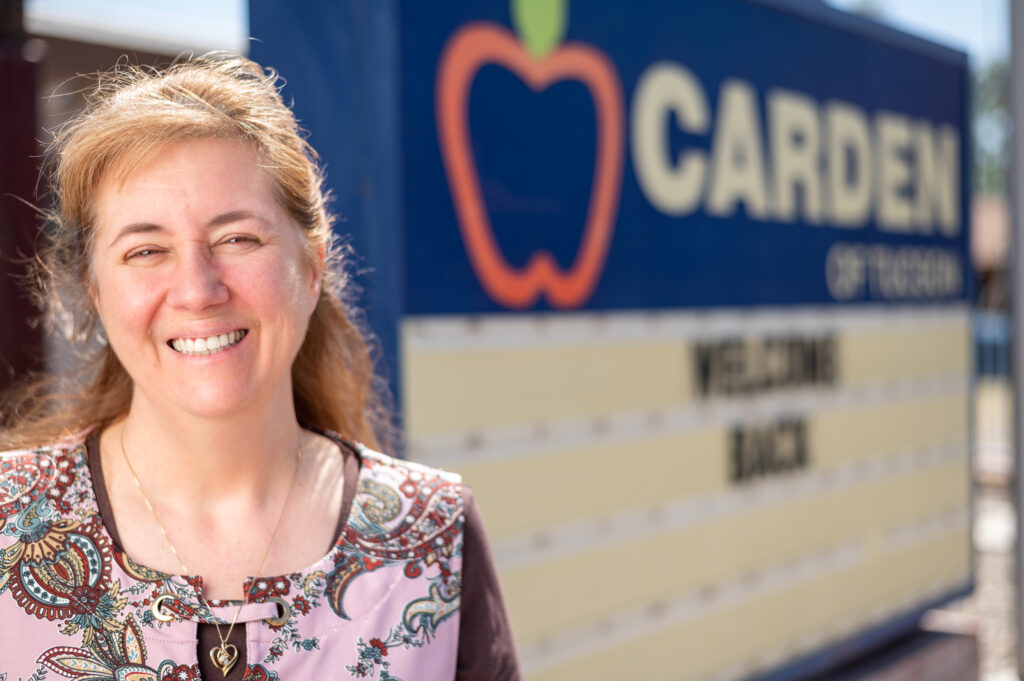 Mrs. Carns
Special Education
Mrs. Carns spent over 20+ years in the USAF and retired from active service in 2008. She has been to Germany, Luke AFB, Korea, deployed to the Middle East, and drove up the
Alaska/Canadian (ALCAN) Highway when reassigned to Elmendorf AFB in Alaska. Mrs. Carns was reassigned to Davis-Monthan AFB in 2001 to be closer to ailing family members. She volunteered with the Reading Seed Program during her time in the Air Force, assisting first through third grade students to read. She has worked in Behavioral Health profession and has been a caregiver for family members as she worked to complete her Bachelor's degree. Mrs. Carns was able to complete the required observations as well as her student teaching at Carden in the Spring of 2014. She graduated in May 2014 with a dual degree in Elementary and Special Education and currently holds a highly qualified certification in both areas. Mrs. Carns has taught third though eighth grade for the past 4 + years. She enjoys walking, hiking, watching sunsets, spending time with family, cooking, baking, reading nonfiction books, especially in the areas of history, literature, and forensic science.
Mrs. Bette Jeppson
Middle School Aide
Mrs Jeppson was born in Nevada but soon moved to Utah where she attended school. She graduated from Utah State University with a Bachelors in Elementary Education and a minor in physical education and geography. Mrs. Jeppson has diligently participated in Carden training taught by Mae Carden, Mr. Taylor, and many other Carden Curriculum experts. In 1973 Mrs. Jeppson opened her first Carden School in Colorado where she was the director for five years. Eventually, she moved to Tucson and in 1980 Carden of Tucson opened. In it's first years, Carden of Tucson was a small school with roughly forty three students who met in rented facilities at a local church. In 1984 Carden of Tucson built and moved into it's present day site. In 1999, Carden of Tucson became a Charter School which allowed Mrs Jeppson and the faculty to offer the Carden Curriculum to more students. Today, Carden of Tucson is responsible for the education of over 130 students, grades kindergarten through 8th grade. When Mrs. Jeppson is not tutoring, teaching, cooking, and caring for the school she loves to read and enjoys being a wife, mother, and grandmother. Mrs. Jeppson believes that all children are able to learn. Her purpose in opening Carden of Tucson was to help children love learning, and to grow in their love, understanding, of the blessings of our great country!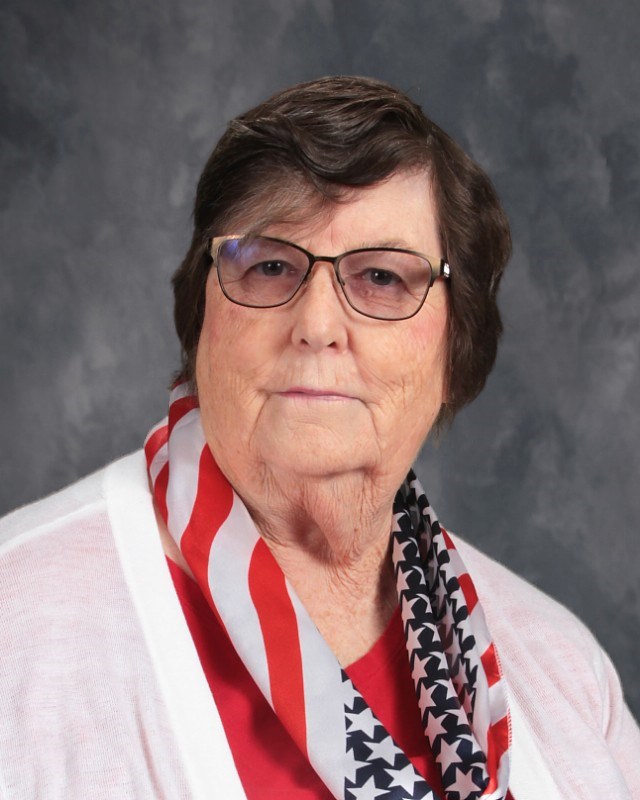 Coach Stock
PE
Coach Stock joined us this year and is excited to get to know everyone. She loves spending time with her family, playing soccer and is currently going to school to further her education.
Mr. Claridge
Music
Mr. Claridge grew up in Tucson, AZ and graduated from Flowing Wells High School. After serving a 2 year church mission in Italy, he attended Brigham Young University where he earned Bachelor's and Master's degrees in dance. While at BYU, he performed and toured with BYU's Ballroom Dance Company, Dancers' Company and Theater Ballet.
After graduation, Mr. Claridge became the director of the modern dance program at Rick's College (BYU Idaho). He was the director and choreographer for the school of Contemporary Dance Theater and Extravadance touring company (10 years).
Mr. Claridge also taught dance at the Youth Performing Arts School in Louisville, Kentucky (4 years), and directed the jazz dance and modern dance program at the University of Wyoming (5 years).
Music has been an important part of Mr. Claridge's whole life. He began learning to play the piano when he was 6 years old and eventually studied piano with a visiting professor from Hungary at the University of Arizona. He also loves to direct choirs and put together musical productions of all kinds.